Back To Our Services
Garage Door Spring Replacement – Time is Of the Essence!
When your garage door refuses to open even though the motor is humming, then you most certainly have a broken spring. To minimize the risk of further trouble, disconnect the opener from the door right away. You must not attempt to open the door manually either as this poses a risk of injury and issues with the cables and rollers. Our job is to remove the old spring and to install a new one which is big enough to operate your door. Our company works with garage door springs of all types and brands so you can rely on us to have the perfect replacement component at hand. With accurate adjustment, your new spring will work effectively and make opening and closing the door hassle-free.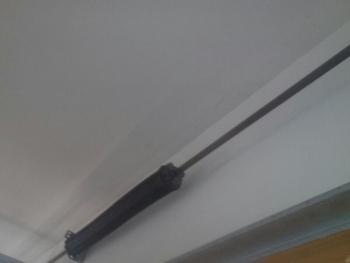 Solving Tension Problems Effectively
Both torsion and extension garage door springs work to counterbalance the door and to provide the energy which it needs to open. The electric operator simply replaces the manual action which you'd take to open the unit. In order to work properly, springs have to hold an amount of tension matching the weight of the door. When it is too much or too little, the door starts to misbehave. Our job is to adjust the spring so that its tension gets back to normal. With torsion springs, this involves winding and unwinding for increasing and reducing the tension respectively. Extension springs, on the other hand, require resetting. Attaching the spring to a higher hole on the bracket reduces the tension and attaching it to a lower one increases it.
Care for Torsion Springs
These require more specific care compared to their extension counterparts. More specifically, they need lubrication maintenance which helps to reduce the friction between the coils. This helps to extend the useful life of the components and to reduce the noise during the opening and closing of the overhead door. We use carefully selected lubricant and apply it evenly along the entire length of the spring. By running the door a few times, we ensure that the lubricant is properly spread. Our maintenance service covers all components of the automatic door and includes preventive repair and replacement of malfunctioning, damaged and worn parts as well.
Call our team today for service or browse our website for more information.
Back To Our Services