Back To Our Services
Garage door cable tracks guide garage doors when opening and closing them. Having the rollers and cables of door on track ensures they work smoothly and quietly. Moreover, it keeps it balanced, which is not only good on the sight, but most importantly, keeps your door secured. Due to various reasons, these tracks may break or damage as years go by. We at Garage Door Repair Alafaya specialize in fixing all track concerns.
The Door Track Experts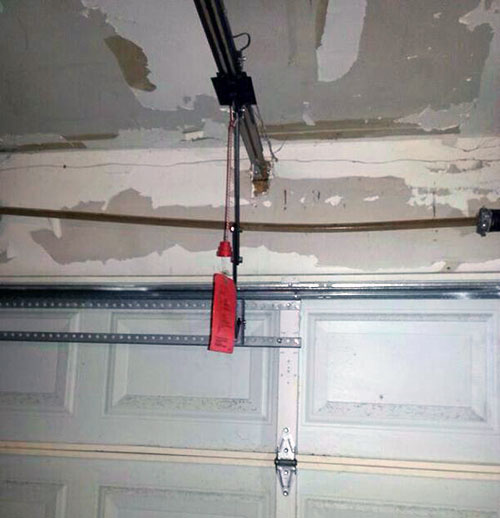 Based on our experience, door tracks often get damaged because of problems related to other garage door parts. For instance, a broken cable or torsion spring could cause the door to misalign, which may bend the tracks. Damaged rollers or those that are not lubricated could also cause track bending. Some homeowners accidentally bump on their door with their big vehicle, causing the track to bend. All of these could cause inconvenience and safety issues. Our company is an expert when it comes to fixing damaged garage door tracks. Whether it's bent or broken, we complete the repair and bring it back to how it was before so your door functions smoothly.
In case the track is old, tarnished, and beyond repair, you can count on us to the replace garage door track. We have teamed up with the top brands in the market and have stock of quality tracks and other parts that you may need for the replacement. This cuts the time of having to search for replacement parts, allowing us to do the job immediately.
As mentioned, problems on tracks are often caused by issues on other parts. This is why aside from bent garage door track repair, we also fix and replace related parts that have complications. We want to make sure that you don't keep on experiencing the same issue that's why we'll fix the main source of the issue for you. Our company also repairs and changes door rollers, hinges, cables, trolleys, and bearings. Maintenance is another service that we offer. We'll take care of your tracks and lubricate them to ensure safe and smooth door operation.
While we specialize in door tracks concerns, this is not the only service we provide. You can count on us for all your garage door repair needs. Additionally, we are trained and experienced in installing, fixing and, maintaining door openers.
If you need help with your tracks or you have any problems with your garage door, contact us and we'll be more than happy to help you.
Back To Our Services